Photo Gallery for Tree Planting, Sunday 23rd January 2011
On Sunday 23rd January 2011 we planted fruit trees, soft fruit and grape vines in the garden. It was hard work (especially breaking up the subsoil) but very enjoyable and we managed to plant everything! Thanks to everyone who took part.
The trees and bushes came from Reads Nursery at Hales Hall, near Loddon.
The trees will be paid for by a Norfolk County Council Landscape Conservation Grant. Thanks to Jason Kidman for arranging this.
Go to the full List of plants in the garden (100 kb PDF file).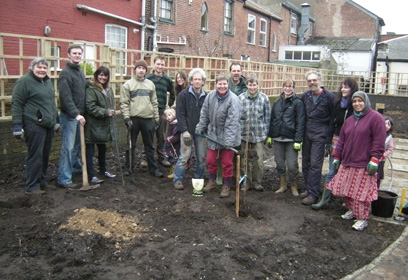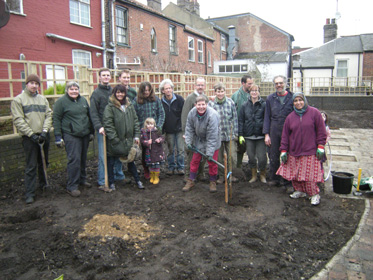 Above: Planting our first tree - Apple "Falstaff".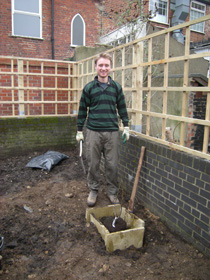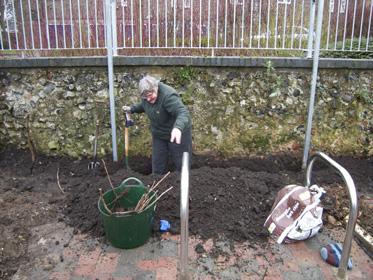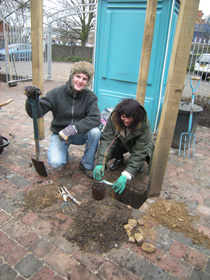 Above left to right: Planting our fig, autumn raspberries and grapevines.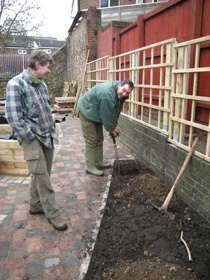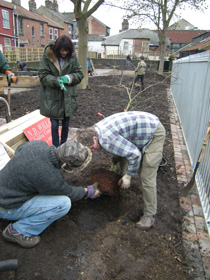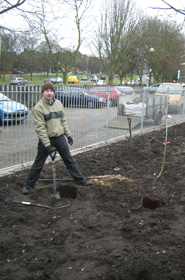 Above left to right: Planting pears, quince, blackcurrant and medlar.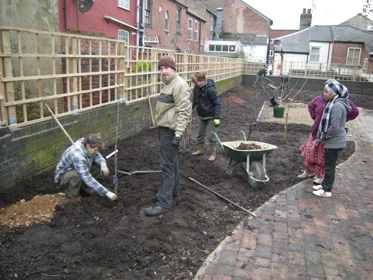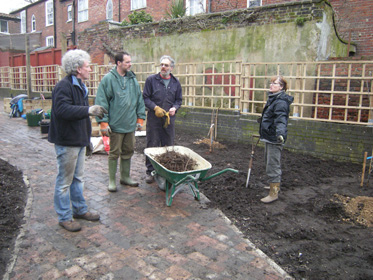 Go back to the main Photo Gallery page.