Photo Gallery for our third Fundraising Gig
Saturday 2nd October 2010 - The Ouagadougous
Our third fundraising gig at Norwich's Belvedere Centre featured The Ouagadougous playing Afro-Latin Thrash. It was a another very enjoyable evening and we raised £275 for the garden.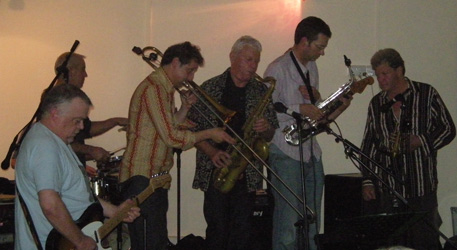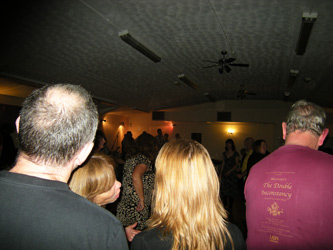 "Purveyors of fine euphoria-class AFRICAN ROOTS JAZZ for 30 years, they'll free your soul and move your feet. Dancing is inevitable."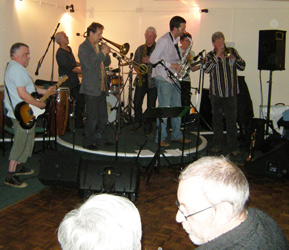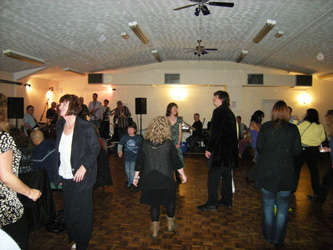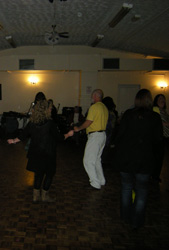 No fundraiser is complete without a raffle. Thanks to the individuals and businesses who donated prizes.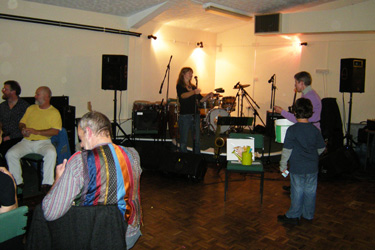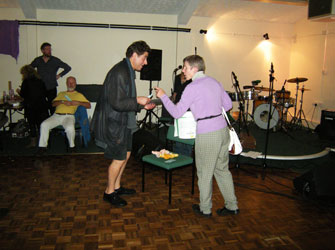 The event also featured a display of photos and information about the garden, and a stall publicising the Master Gardeners scheme, recently launched in Norfolk, which aims to help and encourage communities to grow their own fruit and vegetables.
Go back to the main Photo Gallery page.