Old Photographs of Grapes Hill
Before the garden was built it was an area of tarmac for many years, then before that an area of rough ground where children used to play. The Grapes Hill area has changed considerably over the years, in particular when the narrow old street was made into a busy dual carriageway in 1970.
Peter Salt has kindly allowed us to show you some of his collection of old photographs of the Grapes Hill area. The photographs on this page are all copyright © Peter Salt 2011.
See more old photos of Grapes Hill and Norwich on the George Plunkett's Photographs of old Norwich website.
There are also some fascinating old films of Norwich on the UEA East Anglian Film Archive website.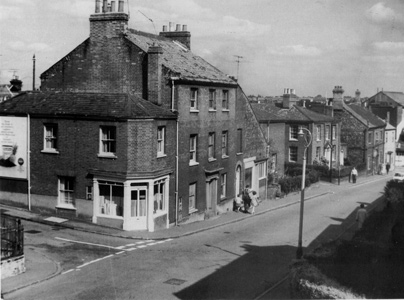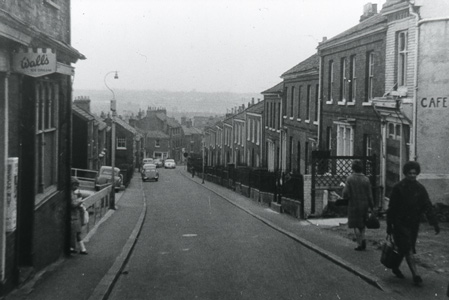 Above: Two views of Grapes Hill, pre-1970.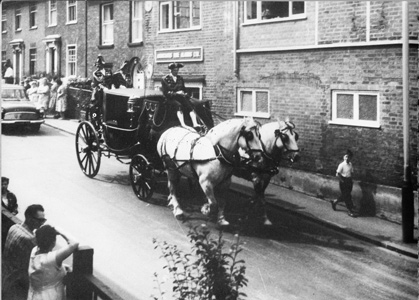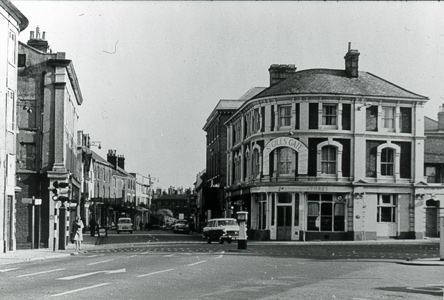 Above left: Civic coach on Grapes Hill. Above right: Top of Grapes Hill looking towards St. Giles Street - now a big roundabout and Upper St. Giles Street.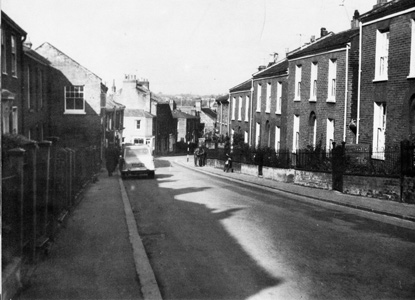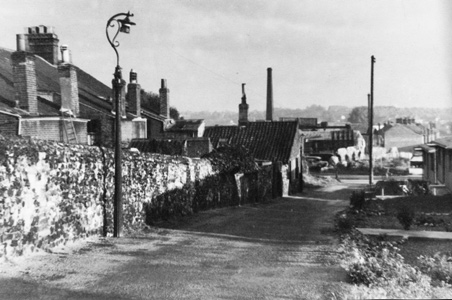 Above left: Grapes Hill looking north, pre-1970. Above right: Duck Lane (now bottom of Wellington Lane).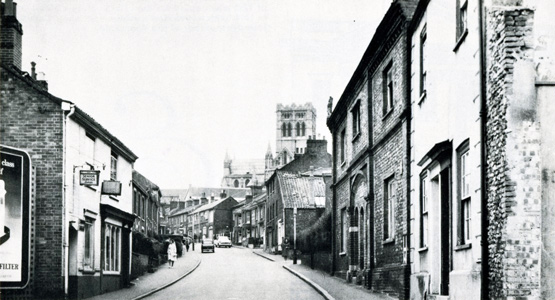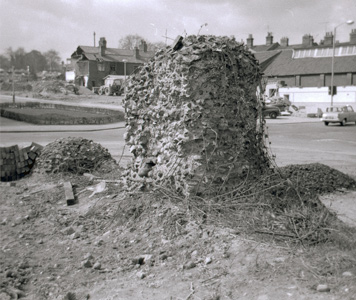 Above left: Grapes Hill in 1965. Above right: Old city wall near Barn Road and demolition of buildings, circa 1970.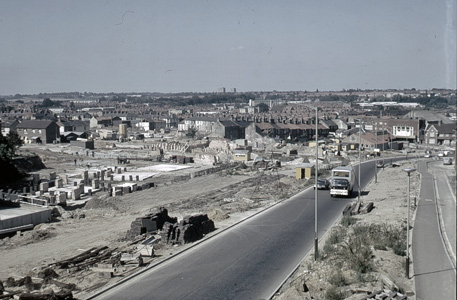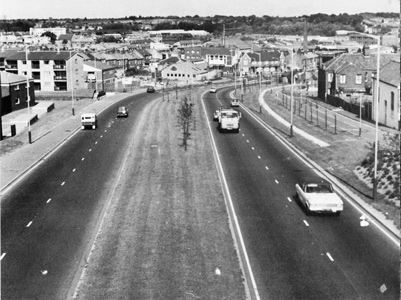 Above left: Dual carriageway and Paragon Place flats under construction circa 1970. Above right: Grapes Hill newly opened, circa 1970.
Go back to the main Photo Gallery page.