Initial Sketch of the Garden by Lara Hall
An initial sketch of the garden by our Garden Designer Lara Hall, based on our ideas and the list of suggestions made at our Community Awareness Day in February 2009.
Scale 1:100. Revised November 2009.
The Garden backs onto the backs of shops and houses on Dereham Road to the north (left of plan) and the backs of houses on Valentine Street to the west (bottom of plan). View the garden site on a Google Map.
Click the plan for a bigger version.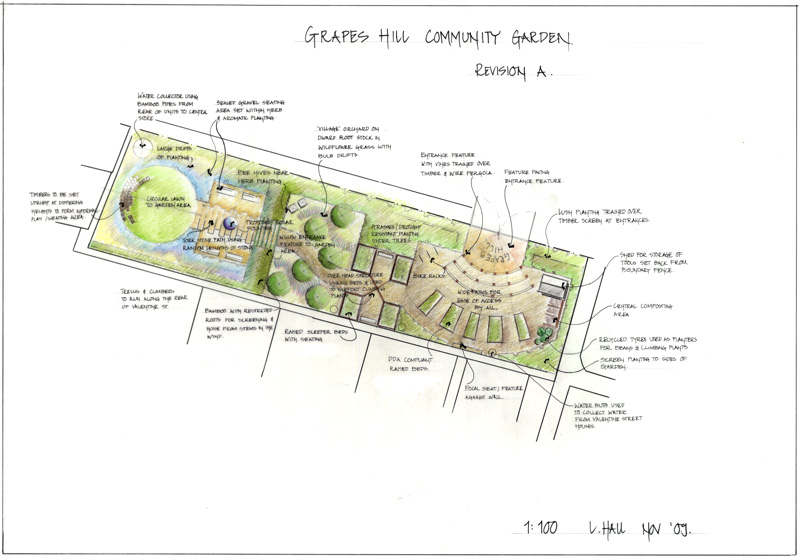 Go back to the main Photo Gallery page