Photo Gallery for Fundraising Gig
Saturday 13th March 2010 - Curly Blows It Dry, plus support
Our second fundraising gig at Norwich's Belvedere Centre featured the band Curly Blows It Dry, supported by Blues singer and guitarist John Brown of Future Radio and Urban Oasis, The Grapes Hill Community Garden's own home-grown duo! It was a very enjoyable evening.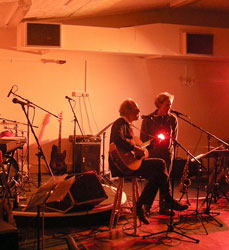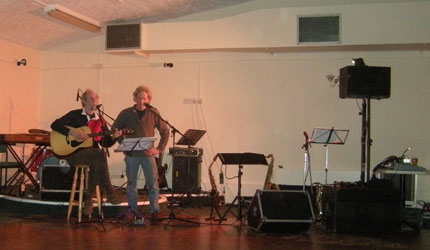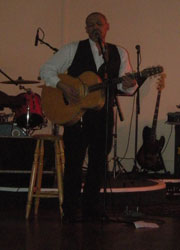 Urban Oasis (Dave Sturgess and Patrick Goodall) start the evening, followed by John Brown.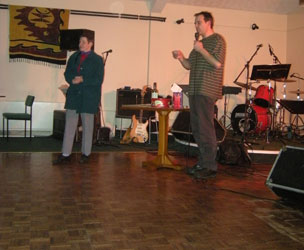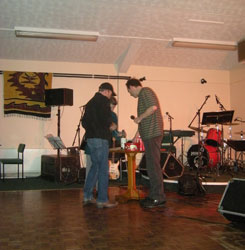 The raffle. Thanks to the individuals and businesses who donated prizes.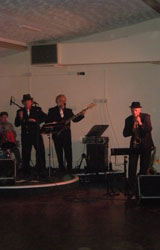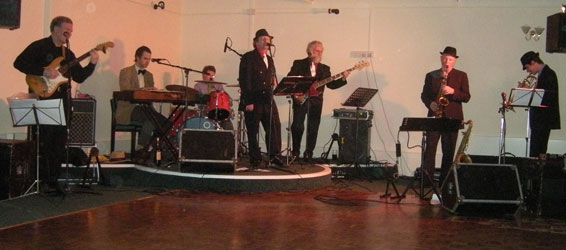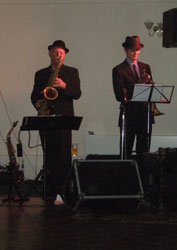 Curly Blows It Dry take the stage. They are a 7-piece homage to the 'Jump-Blues' style that flourished in the 1950's, when the big bands fell victim to post war social change. This hybrid, inspired mix of blues, swing and jive delivers intensely exciting, buoyant music with maximum dance-a-bility. But it's not all 'hot shoe shuffle', as it has its softer, more reflective side, illustrated perfectly by the heart-felt words and melody of 'Don't let the sun catch you crying', made so unforgettable by stars such as Louis Jordan, Louis Prima and Big Joe Turner.
Go back to the main Photo Gallery page.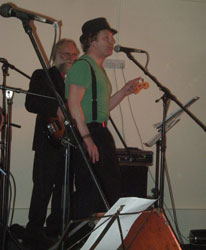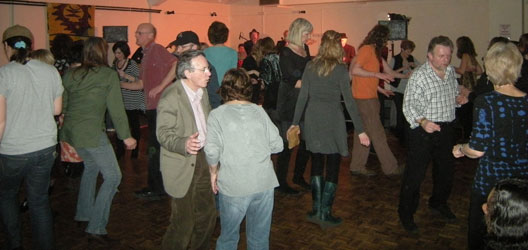 The evening takes off!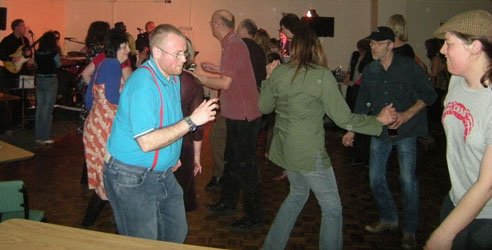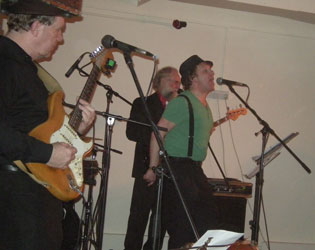 ...Let the good times roll!
Go back to the main Photo Gallery page.