Photo Gallery for Site Clearance
Sunday 7th March 2010
Members of the group spent the day clearing litter and Cotoneaster and Pyracantha bushes from the site.
We had to do this work before the start of the nesting season, so that site work can be carried out during the spring and summer without disturbing nesting birds.
After a frosty start the day was sunny and it felt as if spring was on its way. Thanks to everyone who took part.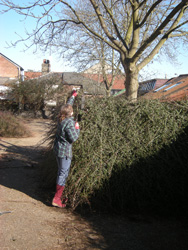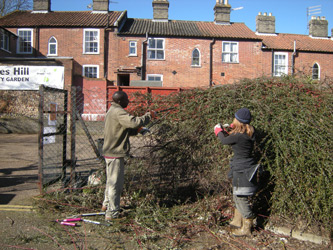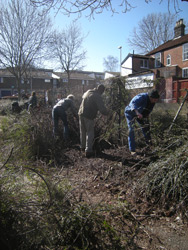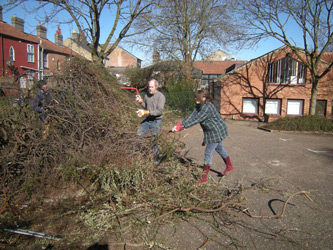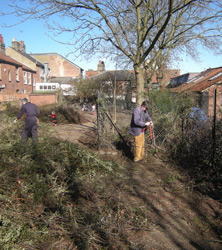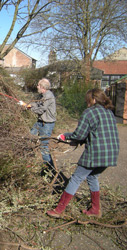 Go back to the main Photo Gallery page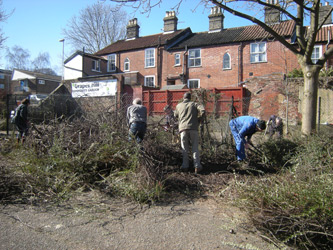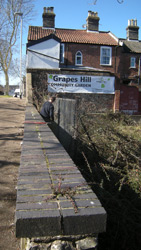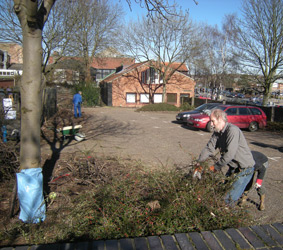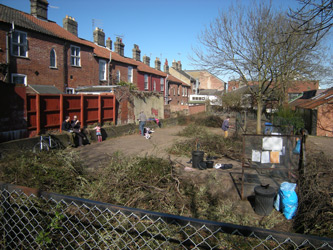 Go back to the main Photo Gallery page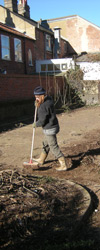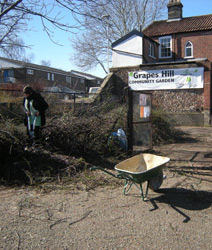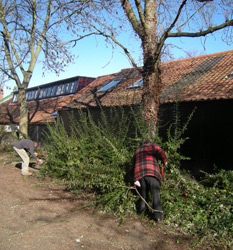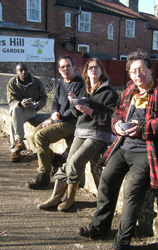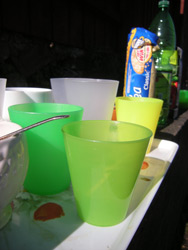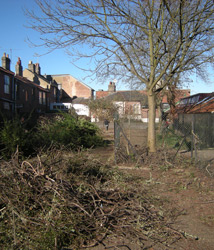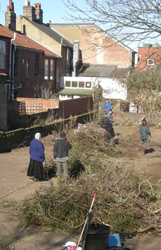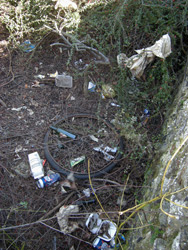 Go back to the main Photo Gallery page