Photo Gallery for Bulb Planting
Saturday 4th December 2010 - Bulb Planting
It was a fairly balmy 2°C on our Bulb Planting Day. Members of the Grapes Hill Community Garden Group spent the morning planting daffodil bulbs in the garden, in a couple of deep beds and around the lawn circle.
The soil had been protected by the snow and was only slightly frozen on the surface. We planted mixed mini daffodils and the appropriately named daffodil "Ice Follies", whose flowers have a yellow centre and white petals.
Thanks to everyone who took part and to Fran for hot soup afterwards. We look forward to seeing the daffodils in flower in the spring.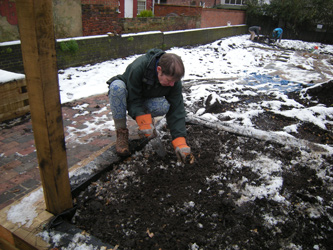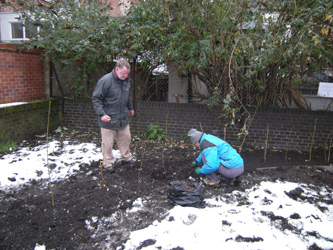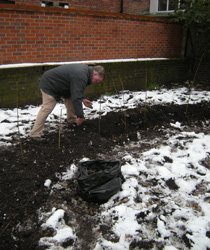 Go back to the main Photo Gallery page.
Postscript - Sunday 3rd April 2011
It was worth it! Left - "Ice Follies" and right - mini daffodils (moved to edge of wildflower meadow):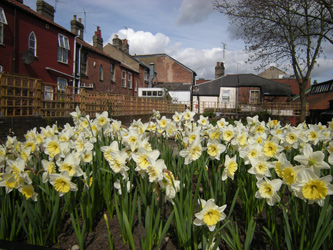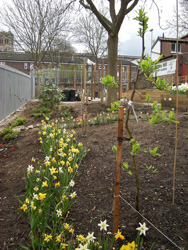 Go back to the main Photo Gallery page.