Photo Gallery for Summer 2014
Gammer Gurton's Needle - Thursday 3rd July 2014
On a warm summer evening Crude Apache Theatre Company presented 'Gammer Gurton's Needle'.
This ribald and farcical play, one of the earliest English comedies, follows the misadventures of a group of larger-than-life rustic characters as they unravel the mystery of the title character's missing sewing needle.
There was a licensed bar, which raised £35 for garden funds.
It was a very enjoyable evening. Thanks to Crude Apache for performing in our garden.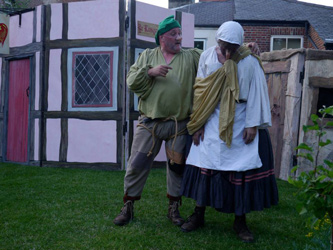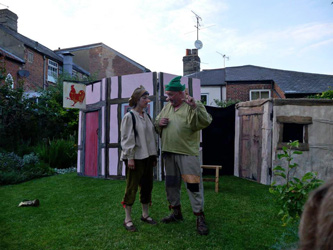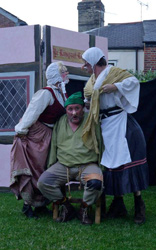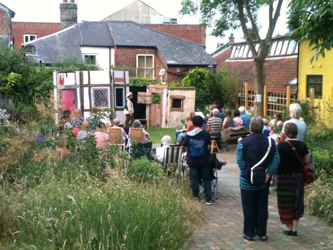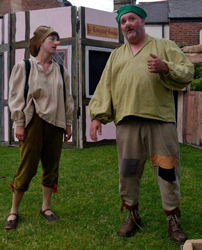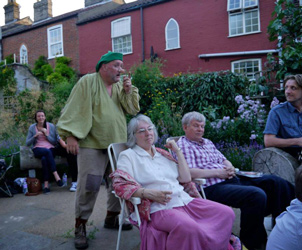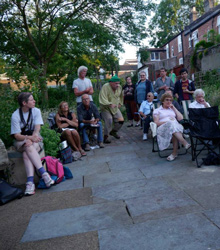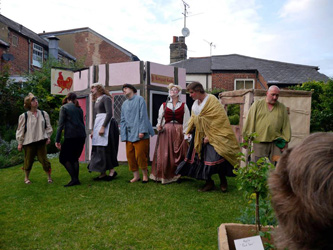 Photos by Fran Ellington. View more photos of garden on Facebook here.
Go back to the main Photo Gallery page