Photo Gallery for Patrick's Sculpture
When the garden was being designed Patrick Goodall was commissioned to produce a new sculpture for the garden.
Summer 2014: Patrick at work on the sculpture.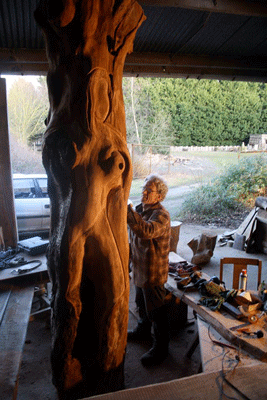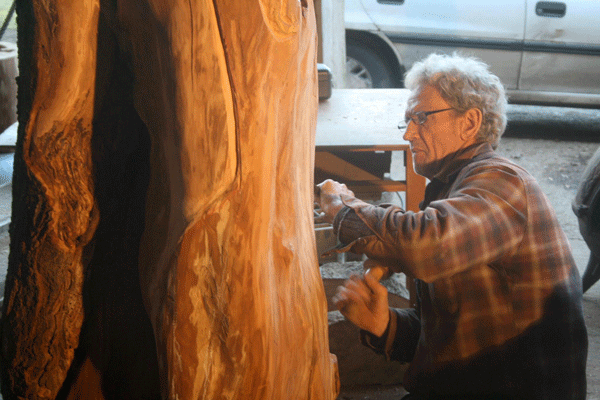 Sunday 30th November 2014: Patrick has been busy this week preparing the base for the sculpture.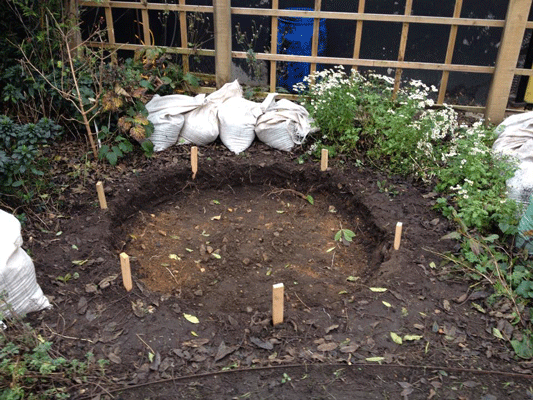 Saturday 14th March 2015: Sculpture Unveiled
Brian Hannah, Chair of Norfolk County Council unveiled our new cherry tree sculpture. (See EDP report.)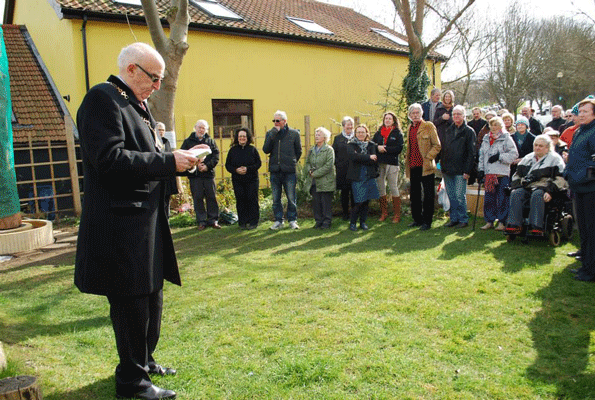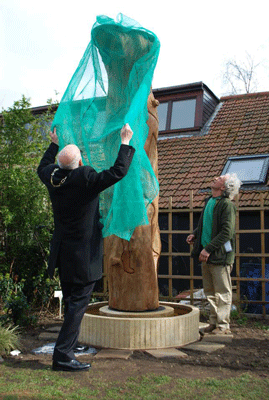 An appreciative crowd enjoyed a warming cuppa and were amazed by the added surprise of a solar powered water pump which propelled harvested rainwater up the middle of this giant sculpture only to cascade over the top creating a silvery veil of its own. The sun shone just long enough to provide the power.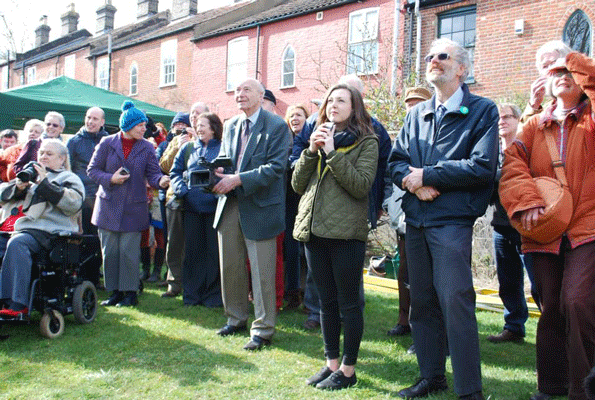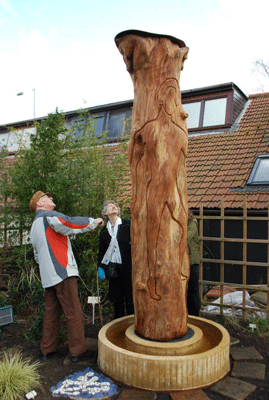 Thanks to Patrick Goodall and his assistants and to all who came to help set up this event, serve teas and clear away. We had the chance to invite all our volunteers, facilitators and sponsors past and present to a drinks reception where we enjoyed a glass of British sparkling wine. Thanks to Jo and his team at the Reindeer Pub and Kitchen for their friendly service and delicious canapés.
The sculpture has been funded by The Greater Norfolk Development Partnership, Norfolk County Council's The Arts Project Fund and Norwich City Council's Small Community Grants.
Photos by Fran Ellington and Jo Rice. View more photos of garden on Facebook here.
Go back to the main Photo Gallery page