Photo Gallery for Big Lunch - Sunday 7th June 2015
This year's Big Lunch was a great success. We were blessed with good weather and a very cheery and relaxed crowd of friends and neighbours. Thanks to everyone who helped make this such a great day: our own volunteers, the musicians, Totem for looking after the BBQ and Samantha Maguire for the face painting.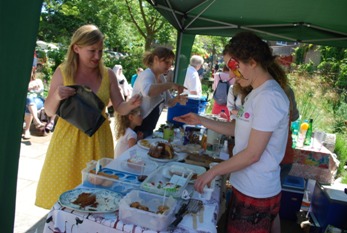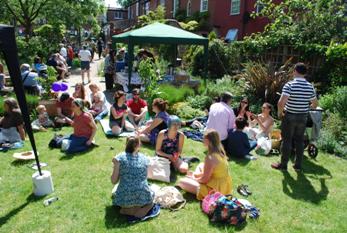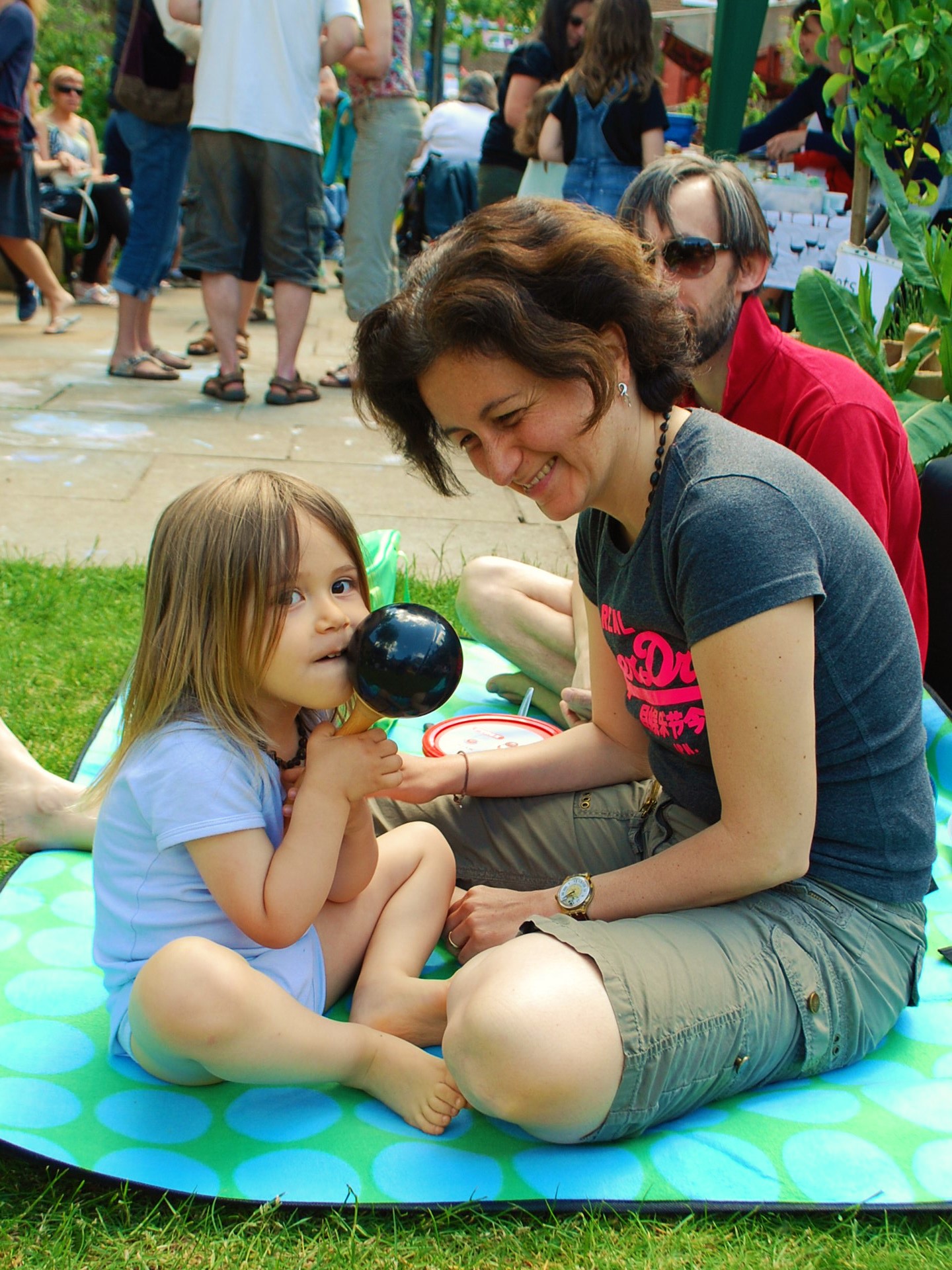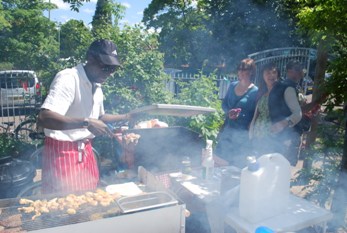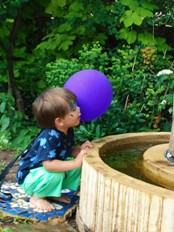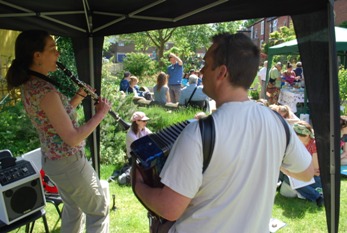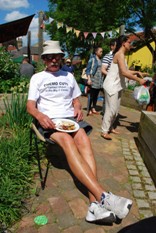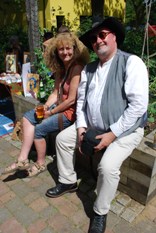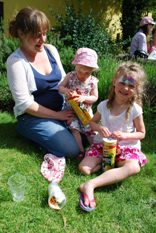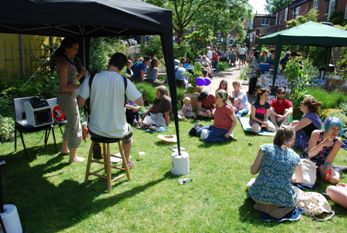 Photos by Jo Rice. View more photos of garden on Facebook here.
Go back to the main Photo Gallery page