Photo Gallery for Autumn 2011
Wednesday 16th November 2011 - Autumn has come to the garden.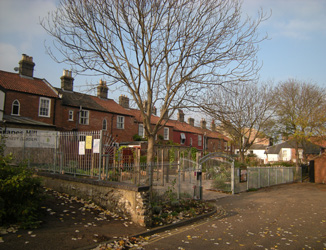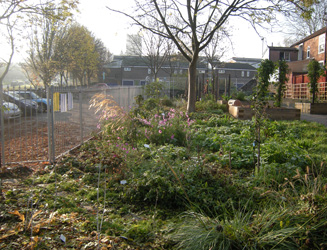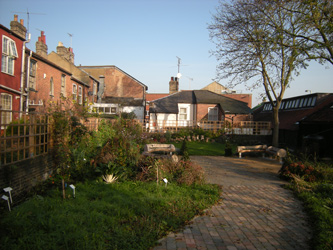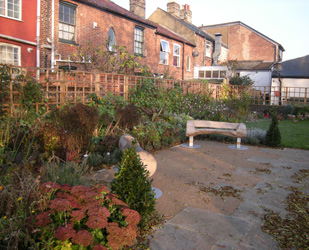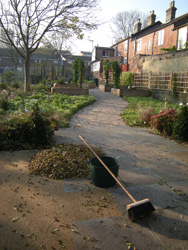 General views of the garden.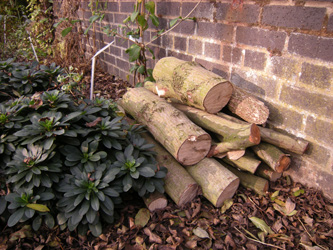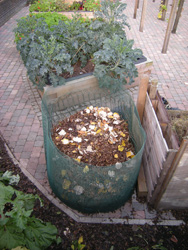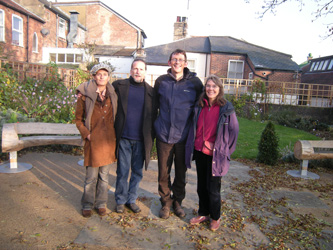 Left to right: Our log habitat pile. The leafmould bin. Rob Hopkins, the founder of the Transition movement (second right) with Charlotte Du Cann, Mark Watson and Christine Way from Transition Norwich, visiting the garden.
Go back to the main Photo Gallery page.