Photo Gallery for our Grand Opening Day, 7 August 2011
We celebrated the completion of the garden with a Grand Opening Day.
The Hellesdon and Sprowston Brass Band played outside the gates to welcome visitors from 10am, then Will Giles from Norwich's Exotic Garden officially opened the garden at 11am.
There followed a really enjoyable day, with music provided by a variety of musicians, food and drink supplied by The Green Grocers, icecream from Ronaldo's, plants supplied by the Plant-Me plant centre at Snetterton, face painting and sales of greetings cards, hand made jewellery, second-hand gardening and cookery books.
Grapes Hill Community Garden Group members were on hand to provide information on the garden to visitors and we had an information stand with photos showing the garden's development.
We also had a competition with prizes that included champagne, wine, chocolates, a box of garden produce and an original watercolour painting by Vanna Bartlett.
The Grand Opening Day was featured in the Eastern Daily Press.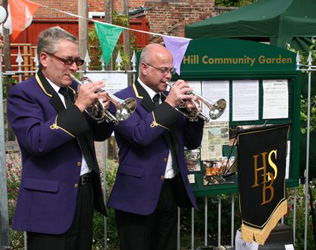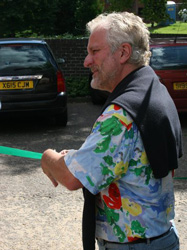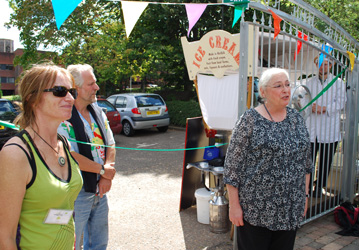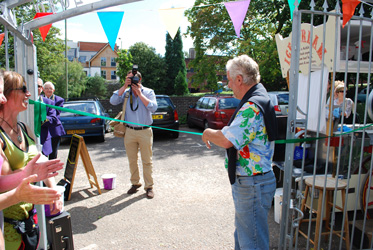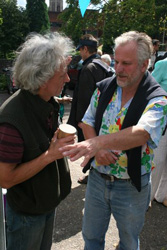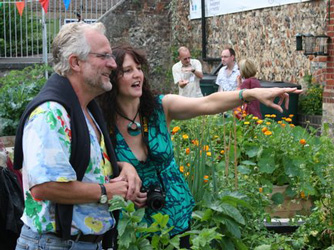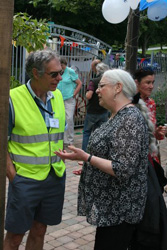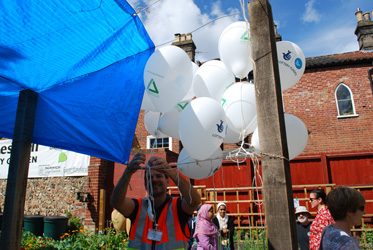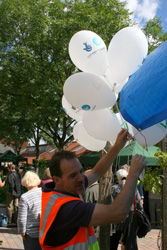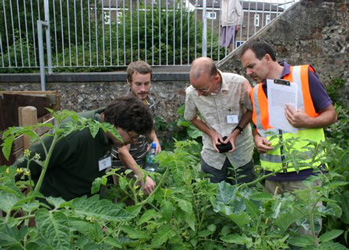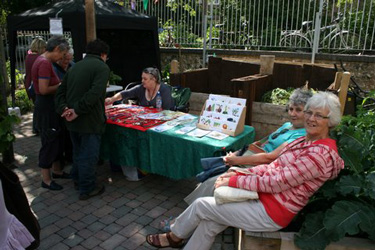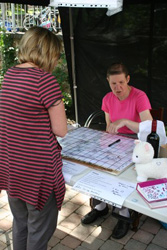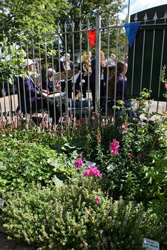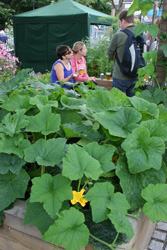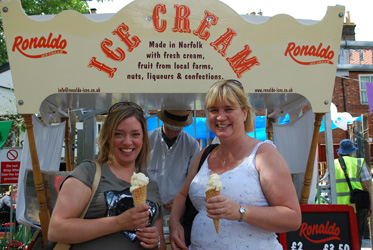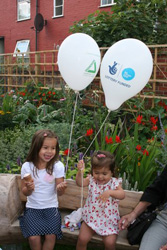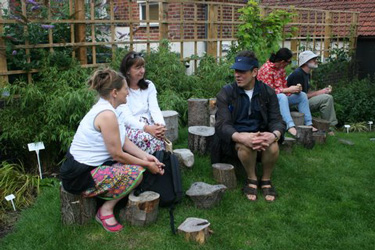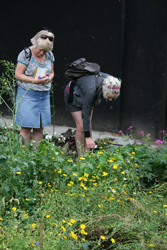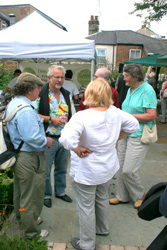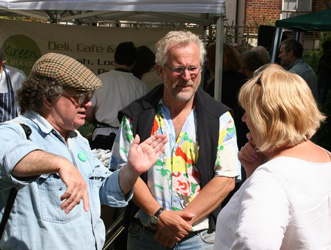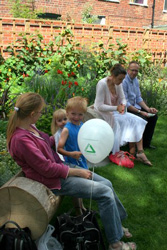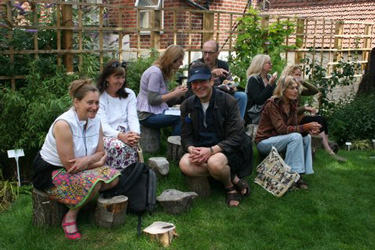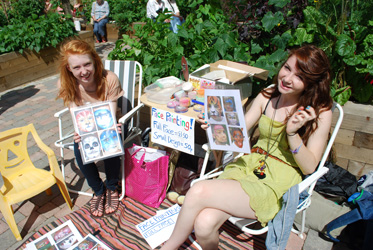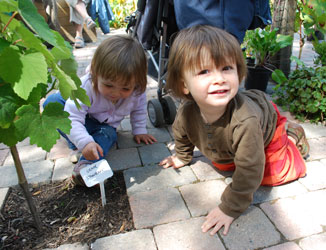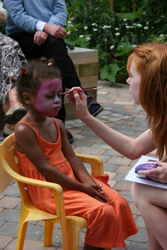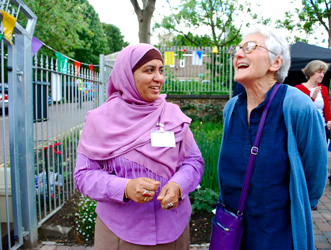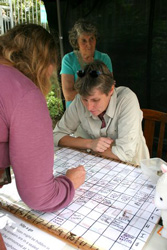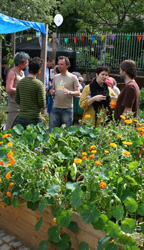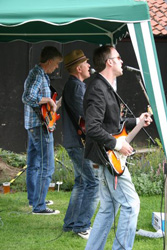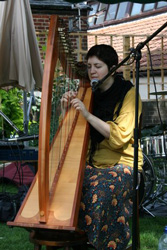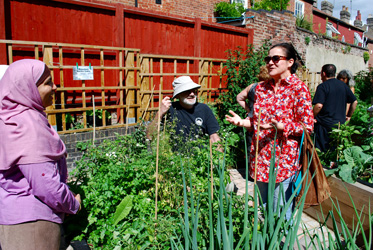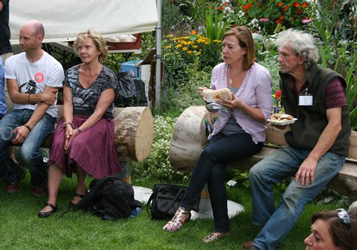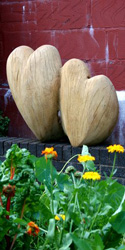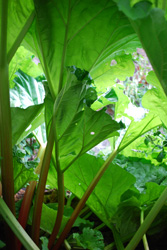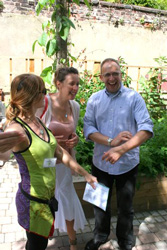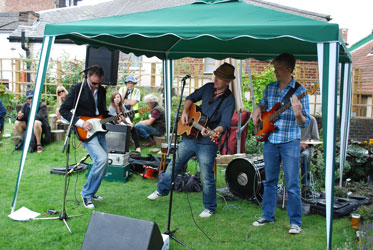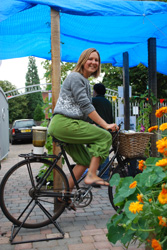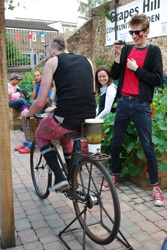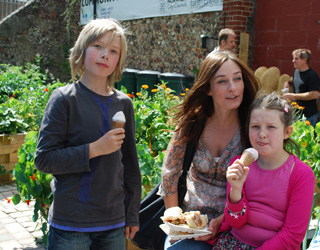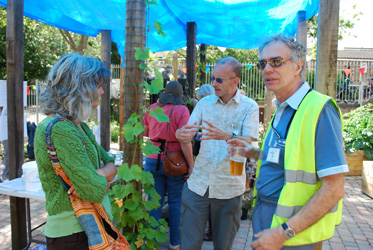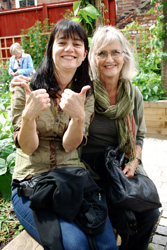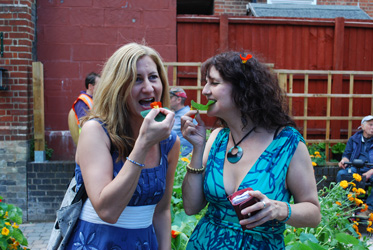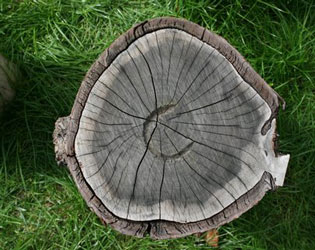 Thanks to Dave Sturgess and Jo Rice for the photos.
Go back to the main Photo Gallery page.
View more photos of the event on Facebook here.